Sunday Services moving back to the sanctuary
this Sunday, September 19.
We are so excited to announce to you about an upcoming United Night of Worship on Sunday, October 3 at 6pm at the Arab City Park Amphitheater! This whole night is designed around multiple churches coming together as Christ's church to lift our voices to Him in praise and to be encouraged through His word. We will have multiple pastors sharing during the night and also we all will help in leading in worship through song.
So again, mark your calendars on October 3 at 6pm for the United Night of Worship at Arab City Park Amphitheater.
Our next New to Gilliam class is Sunday, September 26th. This class is required for membership in our church family and also recommended for those wanting to know more about our church. Class begins at 10:45 a.m. and both childcare and lunch are provided.
Gilliam Springs Upward Basketball and Cheer program is available for ages K5 through 7th grade. Registration is $85 per child and is open from September 13 to October 9.
If you have any questions about this program you can contact Jeremy Patterson at
256-586-3147 or
jpatterson@gilliamsprings.org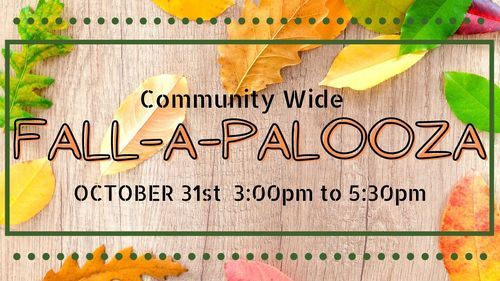 You are invited to the GSBC Community Wide Family Fall-a-palooza!
October 31st - 3:00pm to 5:30pm
Activities and fun for families
Treat bags will be provided for children up to 5th grade and Special Friends

GSBC Children's Families Fall-o-Ween
Wednesday, October 6
6:00-7:30pm
Family Fun Night for families with children 2 through 5th grade.
This is a family event - not a drop off night
Light supper, family activities, devotion and lots of fun.
Please register in the link below.